Don't miss a single special! Sign up for our monthly newsletter and become a Beauty Buzz Insider today.
We take great pride in giving our newbie filler patients the absolute BEST start to their filler journey!
THIS MONTH: Schedule your first filler consultation  and take $75 off your treatment + receive a FREE 1 oz HA5 Rejuvenating Hydrator from SkinMedica ($124 value!)*
• Offer is valid only for treatments with Danielle Wiseley, PA-C
• Consult appointments are $75 to book – at your appointment, you will receive a $75 gift certificate to use towards your next treatment
• $75 off can only be used towards Allergan brand injectables
• Offer MAY be combined with CAN Gift Certificates
• Free HA5 available while supplies last
Appointment slots are limited! Call to schedule your consultation today: (770) 497-0699
Give the gift that always fits! Our gift certificates never expire and can be used for cosmetic products & services all year long!
This year, we will give you an extra gift when you purchase a gift certificate of $350 or more:
Each SkinMedica Brightening Essentials Kit includes a full size Instant Bright Eye Cream, 3 sets of Instant Bright Eye Masks, and a travel-size AHA/BHA Exfoliating Cleanser.
Purchase your Gift Certificate today in our online store!
This month get a bonus $100 GIFT CARD to use towards our Advanced SkinCare Products when you purchase both UPNEEQ and LATISSE 5mL!
UPNEEQ is an innovative new eyedrop that temporarily lifts your upper eyelids for wider, more open eyes. Click here for more information!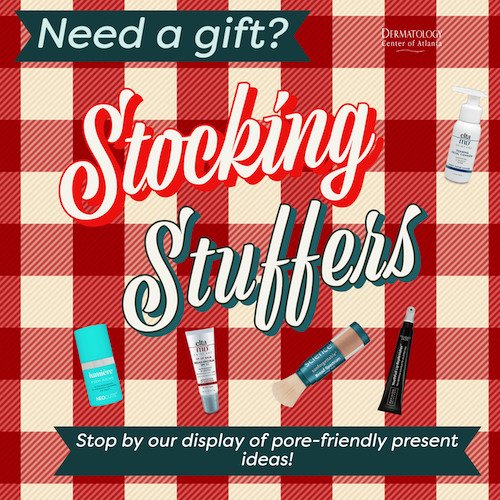 In our Advanced SkinCare Center we have an awesome array of extremely gift-able skincare products! 🎁 Come see us in the ASC if you need some gift recommendations OR  shop our Holiday Stocking Stuffer Collection online in our Advanced SkinCare Store! 🎁