What makes Restylane Kysse different from other lip fillers?
Restylane Kysse: An Innovative New Lip Treatment
If you've ever looked at pictures of individuals with perfect pouts and felt a twinge of jealousy, let us introduce you to Restylane Kysse, an FDA-approved dermal filler for lip enhancement. This innovative new injection treatment is a non-surgical office-based procedure that can enhance the volume and improve the contour of your lips while also smoothening fine lines and improving the texture of your skin—interested in finding out more? Keep reading to learn more about Kysse (pronounced kiss).
What is Restylane Kysse? How does it work?
Restylane Kysse is a clear, injectable gel that contains hyaluronic acid (HA). HA is a naturally occurring substance found in connective tissues throughout the body. It is present in especially high concentrations in the skin. Hyaluronic acid is hydrophilic, meaning it attracts water, giving the skin a smoother, hydrated, more youthful appearance. Restylane lip fillers replace lost volume and add moisture. Best of all, they do this with a substance that is already found in the skin.
What makes Restylane Kysse better than other lip fillers?
There are many lip fillers available on the market. Some contain hyaluronic acid, while others contain other substances like calcium hydroxylapatite or polylactic acid. Many patients who undergo lip filler treatments complain that the sensation of the filler in the lips is difficult to get used to. In other words, the fillers feel a little uncomfortable or unnatural to some individuals. The lips may also become less flexible when smiling or kissing.
What makes Restylane Kysse so special is its patented XpresHAn or optical balance technology. This technology changes the way hyaluronic acid binds to the skin. What this means is that the hyaluronic acid in Kysse can more fully integrate with the natural tissues where it is injected. This makes it easy for the lips to remain flexible and stretch all the way when you smile or kiss. Patients love the natural look and supple feel of Restylane Kysse. What's more, the results of Restylane Kysse are longer lasting than some other types of lip fillers, making the treatments easier on your wallet.
What's the best age to get lip fillers?
Young celebrities and Instagram influencers have grabbed headlines in recent years because of their full pouts and perfectly shaped lips. But lip fillers are not just meant for younger individuals in their 20s and 30s. With age, the lips lose their fullness and elasticity. For people in their 40s, 50s, and beyond, lip fillers like Restylane Kysse can help restore lost volume, fill in vertical lip lines (smoker's lines), and correct other fine lines and wrinkles in the lip area. So, the best age for lip fillers is whenever you're ready for them. Restylane products are approved for use in anyone over the age of 21.

Top 500
We are one of the Top 500 medical practices in the US for injectable fillers

Experience
Our expert medical injectors have years of experience with injectable fillers

Loyalty Program
We participate in Aspire, which is the loyalty program for Kysse

Natural Looking
Our goal is not to make you look like someone else
What to expect during Restylane Kysse lip filler treatment?
Your provider will first make sure you are comfortable, and then they will then clean your skin and possibly apply a topical anesthetic cream to numb the injection sites. Following this, our expert injectors will inject Restylane Kysse into the target areas, which are assessed before the procedure. The entire process usually takes less than 30 minutes. After the lip filler injections, your provider will gently massage the area to ensure even distribution of the filler for more natural-looking results. You can go back to work and all normal activities immediately afterward.
If you are nervous about how painful the lip filler injections might be, rest assured. Restylane Kysse injections contain lidocaine, which is a local anesthetic, in addition to hyaluronic acid. Therefore, even though the lips are a sensitive area, the injections are not excessively uncomfortable or painful.
Are there any side effects?
Most patients who undergo Restylane Kysse lip filler treatment do not experience any serious side effects. Mild redness, tenderness, and swelling at the injection site usually resolve in one week or less.
Combining Kysse with other treatments
You should discuss all your skin concerns with our dermatology providers at the time of your initial consultation. Your provider can guide you on the best treatment course for your skin problems and signs of aging. If you are looking for lip augmentation with a filler like Restylane Kysse but are also bothered by fine lines and wrinkles in other parts of the face, it is possible to combine the treatment with other injectables like Botox or a gentle chemical peel or laser peel. This will give you the plumper, fuller lips you desire, plus smoothen the lines around the lips or in other parts of the face.
How long will the results last?
Most lip fillers last anywhere from 3 to 6 months. Restylane Kysse produces longer-lasting results that can last for up to 1 year.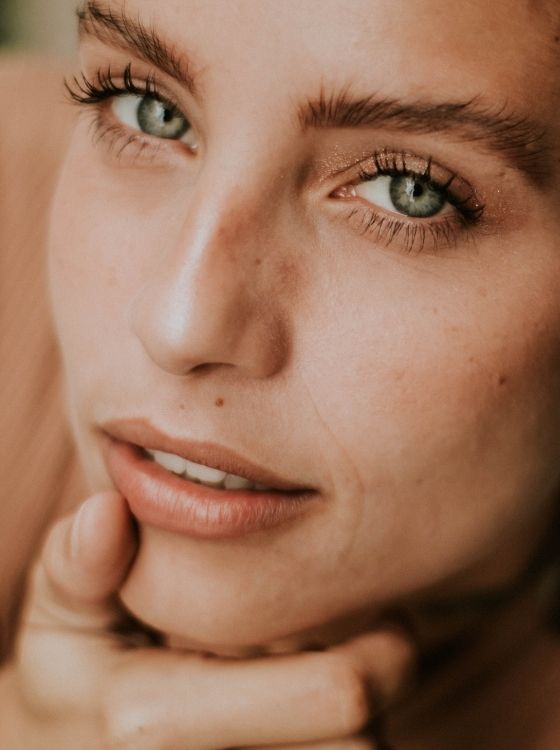 Interested in Restylane Kysse?
When it comes to injection treatments like Restylane Kysse, it's important not to be tempted to go to a provider offering the lowest price in the market. In the wrong hands, filler injections can cause serious complications and permanent damage. Be sure to choose a reputable medical practice that has experience injecting products like Restylane. Not sure whether you're a candidate for Kysse? Talk to us today about dermal fillers, lip treatments, and other minimally invasive cosmetic treatments. We will be happy to discuss your concerns and develop a treatment plan to best address your needs.