Dermatology Center of Atlanta has been voted BEST PLACE FOR NATURAL-LOOKING BOTOX for the past FIVE YEARS. With just one location, DCA ranks in the TOP 0.1% of Botox-administering practices in the U.S. according to Allergan, the manufacturer of Botox. Our board-certified dermatologists are well-known for their natural-looking results, and our Botox appointments are highly-sought after by the Atlanta community.
The first signs of aging are usually fine lines and wrinkles around the forehead, eyes, cheeks, and lips. Most people develop at least a few wrinkles with age, but in some people, the wrinkles are noticeable, making them look older than they feel.  If you have begun to notice some facial wrinkles and feel like they don't represent the way you feel, then Botox might be a great option for you!
Botox is the most popular non-surgical cosmetic treatment in the country! More than 7 million people have Botox cosmetic procedures performed in the United States each year. Botox is a treatment that can reduce the appearance of facial wrinkles and fine lines. It is a safe, effective, minimally-invasive procedure that is FDA-approved for the treatment of frown lines between the eyebrows, forehead, and crow's feet at the corners of the eyes.
At Dermatology Center of Atlanta, our Botox philosophy focuses on providing NATURAL-LOOKING results by using a conservative, "low and slow" approach. Our goal is not to make you look "botox-ed"!  We prioritize patient education, and we always take the time to thoroughly explain how Botox works and discuss your individual Botox goals. We want you to feel confident, beautiful, and able to express yourself – but never frozen!
Botox is a purified protein that helps soften and relax the underlying muscle of the face.  Botox is FDA-approved for 11 therapeutic (or medical) indications, including migraines, overactive bladder, overactive bladder caused by a neurologic condition, cervical dystonia, spasticity, and severe underarm sweating, just to name a few!  Dubbed the drug that treats everything by TIME Magazine in 2017, Botox continues to illustrate how one amazing little protein can change millions of lives for the better. 
Dermatology Center of Atlanta is in the top 1% of BOTOX® Cosmetic providers in the U.S., a distinction that qualifies DCA as a Top 500 Allergan practice  – which is quite an accomplishment with only one location!
First, let's get some definitions under our belt. Dynamic Wrinkles are wrinkles that occur when your face is showing expression and movement, which for the vast majority of individuals is a great thing!  Static Wrinkles are the wrinkles that are present when your face is at rest.  Conversely, for the vast majority of individuals, this is not what they want to see when they look in the mirror.  The issue lies in the time (or age) where dynamic wrinkles become static wrinkles because our body simply doesn't produce collagen and elastin as quickly as we once did when we were younger.  To use informal language, you simply draw a line into your skin by moving your muscles over and over.  This simple action, plus the fact that your skin does not replenish itself as quickly as it once did, is why Dynamic Wrinkles become Static Wrinkles. 
Wrinkle Prevention: How Does Botox Work?
Botox works by relaxing the underlying muscles in specific areas of the face.  In the hands of a trained injector (like the ones here at DCA), they can specifically target parts of the face to allow for smaller, less noticeable muscle contractions.  This treatment of the underlying muscles leads to a "softening" effect on the skin, which responds to the muscle movement underneath.  Simply put: Because you are not aggressively folding your skin on itself, again and again, the lines begin to disappear as your skin has the ability to renew itself on a smoother surface, which leads to an overall improvement of the fine lines and wrinkles. 

Top 500
We are one of the Top 500 medical practices in the US for Botox volume

Experience
Our expert medical injectors have years of experience with Botox

Natural Looking
Our goal is not to make you look like someone else
Which areas can be treated with Botox?
There are three main areas of the face that Botox is most commonly used: lines between the eyebrows, lines around the eyes aka crow's feet, and lines on the forehead.
There are also advanced techniques and additional areas of the face where Botox can be used to provide subtle improvements in an individual's appearance.  If you are interested in learning more about these advanced techniques, please contact our office and schedule a consultation.
Preparing for your Botox Treatment
Botox injections for cosmetic facial rejuvenation are a non-surgical, minimally-invasive, in-office treatment that typically takes less than half an hour to perform with minimal preparation.
Before your appointment, you will be sent a link to complete health history paperwork, including any medical conditions, allergies, and current medications. You may need to stop taking some medications, such as blood thinners, for a few days before and after your treatment to reduce the risk of bleeding and bruising.
Botox injections are not painful. There are no incisions. No anesthesia is needed for Botox, however, we will apply topical numbing cream if you wish.
Before administering Botox injections, your DCA provider will cleanse your face. Then, they will use a tiny needle (and we mean really tiny needle) to inject Botox into your target areas.
If it is your first time getting Botox at DCA, the entire appointment takes about 30 minutes, including consultation and injections. Subsequent appointments typically last about 10 minutes (or less!)
After your Botox Treatment
After your Botox treatment you can return to most normal activities. There is no downtime associated with Botox injections; however there are a few DOs and DON'Ts:
Do not lie down or maintain a position where your head is below your heart for the first 4 hours after your treatment. And do not rub, press, or massage the treated area for 24 hours. Doing one or both of these things can cause the Botox to spread to surrounding muscles, which will impact your results.
For the rest of the day, we also ask that you abstain from alcoholic beverages and refrain from working out (you can resume regular activities the next day.)
However, we recommend that you DO exercise your face! Botox is taken up by muscles as they actively contract, so for the first hour after your Botox injections make a point to frown, smile, or raise your forehead (wherever you got the injections.)'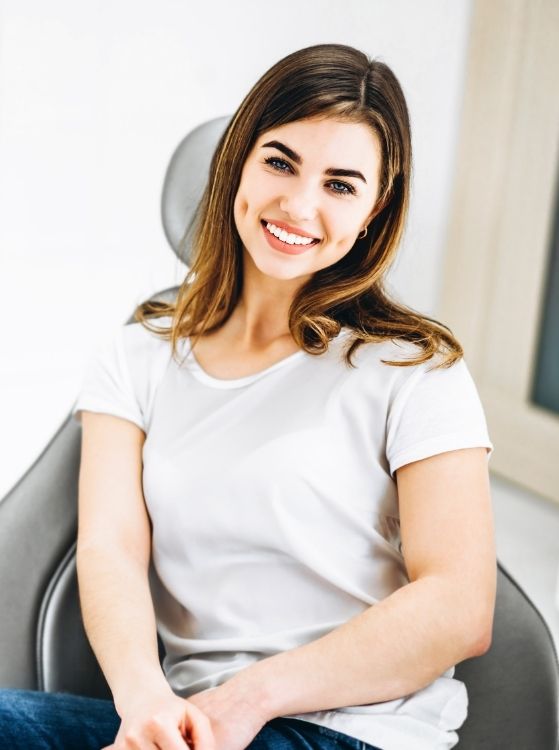 How long do Botox results last?
Your provider will talk to you about realistic expectations from Botox cosmetic treatments. You will notice an improvement in the appearance of facial wrinkles in the treated areas almost immediately (within 1-2 days), while the full effect can take up to two weeks. At DCA, we focus on finding your personal Botox "recipe" to achieve the exact results you want.
For your first three Botox treatments at Dermatology Center of Atlanta, the ideal schedule is every 90 days. After three treatments, the interval between appointments may be gradually lengthened. For your fourth appointment and beyond, schedule your next Botox treatment when your muscles reach 70-80% of their full strength – this way you will get the best long-term results. 
Selecting a provider for Botox injections
You must choose a provider for Botox injections very carefully. Licensed providers are trained to place the injections precisely in the facial muscles to avoid complications. While Botox is a very safe treatment and in the right hands can yield beautiful results, in the wrong hands, it can lead to some "interesting" results (we've all seen bad botox injections before). By choosing a skilled, certified, and licensed Botox provider to administer the injections, you can be sure you will get the appropriate treatment to meet your facial rejuvenation needs while also reducing your risk of side effects.  Here at Dermatology Center of Atlanta, we are a Top 500 level provider with Allergan, the manufacturers of Botox, which means we are in the Top 1% of practices across the country.
In summary, Botox is a safe, minimally-invasive, FDA-approved, in-office treatment that can dramatically improve the signs of facial aging by reducing wrinkles. It's a great option for people who are looking for quick facial rejuvenation with no downtime. Botox is one of our specialties here at Dermatology Center of Atlanta, and we have over 20 years of experience administering Botox and other cosmetic injectables.
Are you ready to experience the Best Botox in Atlanta? Request your appointment today!