Treatments designed specifically for acne-prone skin.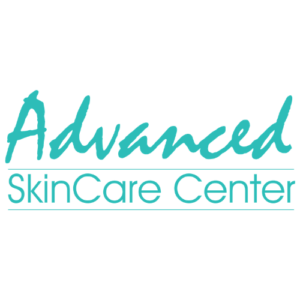 Acne Facials: Are They Good for Your Skin?
Acne facials are a series of treatments designed to cleanse the skin and brighten its appearance. Many individuals are familiar with a facial or maybe even performed one on themselves or a friend. However, those with acne-prone skin or current breakouts need to be careful. Many facials can irritate the skin and make acne worse. So, if you have acne, do you need to completely avoid facials? Or can your acne actually benefit from certain types of facials? Continue reading to find out.
If you have acne-prone skin, you should not blindly go in for any old facial. There are some things you need to keep in mind.
First, acne facials should never include scrubs, physical exfoliants, or harsh chemicals. These things can cause irritation of the skin and make your acne worse or trigger a breakout. Chemical exfoliation with peels is less irritating to the skin. Chemical peels can help acne-prone skin by stripping away the upper layers and speeding up skin turnover, thus preventing pores from becoming clogged.
Second, be careful to avoid facials if your skin is currently irritated or if you have an active breakout. It is, however, safe to book a facial if you have non-inflammatory acne, i.e., you have whiteheads and blackheads but not red, inflamed pimples or zits.
How do acne facials work?
People with mild, non-inflammatory acne can benefit from a gentle facial performed by one of our experienced licensed aestheticians. The facial can help cleanse the skin, unclog pores, manually extract comedones (whiteheads and blackheads), kill acne bacteria, reduce oil production, calm skin irritation, and rehydrate dry skin. An acne facial can give you smoother, more radiant skin with less redness and fewer zits. Acne facials are an excellent addition to topical and oral treatment regimens and for those who experience occasional breakouts.
What happens during an acne facial?
Our professional acne facials are customized for you based on skin type and severity of acne. Most acne facials usually involve the following steps:
Cleansing: Your aesthetician will use professional-grade skincare products to gently cleanse your skin and prepare it for treatment.
Exfoliation: Dead cells and debris on the skin surface are peeled away with gentle chemical peels. People with acne-prone skin should, as noted above, avoid physical exfoliation with scrubs and microdermabrasion.
Unclogging of pores: Manual extraction of whiteheads and blackheads (tiny, non-red, non-painful pimples) can help unclog pores and prevent them from becoming severe, inflamed pimples. This should, however, only be done by a skilled aesthetician because, in the wrong hands, it can trigger skin irritation.
LED light therapy: Exposure to non-laser red or blue light can help reduce inflammation, decrease oil production, and kill acne-causing bacteria in the skin. This treatment is not recommended in women who are pregnant or planning to become pregnant.
Hydration: The application of hydrating masks and/or products during an acne facial is relaxing and calms the skin. Some masks include medicinal ingredients that have anti-inflammatory properties, which can benefit acne-prone skin.

Award Winning
We are an award winning dermatology practice that specializes in aesthetic medicine.

Experience
Our expert medical providers have years of training and hands-on experience.

Packages & Promotions
We offer package pricing and routinely offer special promotions on most of our aesthetic services.

Natural Looking
Our goal is not to make you look like someone else
What are the different types of acne facials?
There is an enormous selection of facials available at spas and salons. Some of these are sold specifically as acne facials and have intriguing and enticing names. But not all facials are good for acne-prone skin. The two main categories of facials that may benefit people with acne are:
Classic acne facials involve the steps outlined above. These facials use standard cleansing and rehydrating products. They are available at most spas and salons.
Exotic acne facials use ingredients such as caviar, gold, or your own blood (PRP platelet-rich plasma facial). They are offered at limited places and can be fairly expensive. Some of these exotic facials can be beneficial, but it is best to consult with a trained dermatology practice to understand how they will impact your skin.
What are the risks of acne facials?
The greatest risk with an acne facial is physical irritation of the skin. Physical irritation is a known cause of worsening acne. Therefore, it's important to choose procedures that treat the skin gently without irritating it (for example, exfoliation with chemical peels as opposed to microdermabrasion).
Another risk of acne facials is excessive oiliness or dryness of the skin. Products that make the skin oilier can trigger a breakout by clogging the pores. Anything that increases skin dryness can make it look rough and aged instead of brighter and more radiant.
Less common risks of acne facials include infection, scarring, bruising, burns, discoloration, and allergic reactions. These complications are rare when the facial is performed by a provider at a reputable dermatology practice.
Can I do a facial at home if I have acne?
A DIY facial at home has two big advantages – it's quick and inexpensive. But for people with acne-prone skin, an at-home facial could spell trouble. Some of the products you use could cause an acne flare. You could end up irritating your skin with harsh scrubs or exfoliants. Improper facial massaging techniques could potentially spread acne bacteria and worsen your condition.
If you have mild, non-inflammatory acne, a home facial is probably safe to do, although you are unlikely to get the same results as a professional facial. If you have moderate to severe acne, it is highly recommended that you consult a trained medical aesthetician, like the ones here at Dermatology Center of Atlanta, for proper skincare guidance. They will take all the necessary precautions to ensure your skin looks brighter, smoother, and fresher after the facial without triggering an acne breakout.