Naturally occurring HA (hyaluronic acid) dermal filler
Restylane Dermal Filler Treatment
Restylane is a hyaluronic acid gel that is used as a dermal filler. It is used to treat signs of facial aging, such as fine lines and wrinkles and volume loss in the lips and cheeks. Restylane treatments are minimally invasive office-based procedures that do not involve any incisions, so the recovery is fast, and the complication rate is low. Most people notice an immediate improvement in their skin with smoothening of wrinkles and added volume after Restylane. Keep reading to learn more about Restylane filler injections and how they can help restore your skin to a more youthful appearance.
What is Restylane? How can it improve my skin?
Restylane is the brand name for a hyaluronic acid-based dermal filler that is used to add volume and smooth wrinkles. At Dermatology Center of Atlanta, our injectors use Restylane to correct specific problems including lines around the mouth, loss of volume in the lips and cheeks, and dark circles under the eyes.
Restylane contains hyaluronic acid (HA), which is a naturally occurring substance in the human body. It is found in high concentrations in the skin. HA hydrates the skin and gives it a smooth, taut, and youthful appearance. Filler injections with Restylane are safe for almost anyone over the age of 21 because they contain hyaluronic acid, a substance that is naturally present in large quantities in the body.
Dermal filler treatments with Restylane replace lost volume under the skin, which is a common problem that occurs with age and time. The replacement of volume helps to give the skin a smoother, plumper, younger appearance. The hyaluronic acid in Restylane attracts water, which hydrates the skin and helps preserve the added volume.
Restylane is not approved for use in people under the age of 21. It is also not recommended for women who are pregnant or breastfeeding. Individuals who are immunocompromised or have bleeding disorders may not be appropriate candidates for Restylane injections.
What problems can Restylane correct?
You may be a candidate for Restylane treatments if you have moderate to severe facial wrinkles or prominent nasolabial folds. The injections may also be recommended if you desire a subtle and natural-looking enhancement in your lips or want to add volume and lift to your cheeks. Restylane can also be used to correct volume loss in the back of the hands that commonly occurs with aging.
Top 500
We are one of the Top 500 medical practices in the US for injectable volume

Experience
Our expert medical injectors have years of experience with injectable fillers

Loyalty Program
We participate in Aspire, which is the loyalty program for Restylane

Natural Looking
Our goal is not to make you look like someone else
Various products from the Restylane family are designed to address specific concerns.
Here at Dermatology Center of Atlanta, our experienced dermatology injectors can work with you to determine which Restylane products will work best for you. A combination of products can be used to give you the best results.
Preparing for Restylane treatment
Since Restylane dermal filler treatments involve injections, you will need to stop taking certain medications for 1-2 weeks leading up to your appointment. This includes drugs like aspirin, ibuprofen, and blood thinners, as well as supplements like St. John's Wort, fish oil, and vitamin E. These medications and supplements can increase the risk of bruising and bleeding complications. Besides this, there is no special preparation required before dermal filler treatment with Restylane.
What happens during Restylane injections?
Your injector will start by cleaning your skin with an antiseptic. They will then mark the areas of the face or hands where the filler injections are to be placed. Our provider will then inject Restylane into the target areas using a very thin needle. You will be able to go home immediately after the procedure.
You can expect some minor redness and swelling, which usually resolve in about one week. The exact duration of the healing time varies from person and person and also depends on how many Restylane injections were performed. It is recommended that you limit sun exposure after Restylane treatment to reduce the risk of additional redness and swelling. Some people like to take a day off work to recover, but many people can return to work and normal activities immediately after Restylane dermal filler treatment.
In general, Restylane filler injections are a safe and effective treatment with a low risk of complications. The most common side effects are bruising, swelling, itching, and tenderness at the injection site. These symptoms resolve within 1-2 weeks.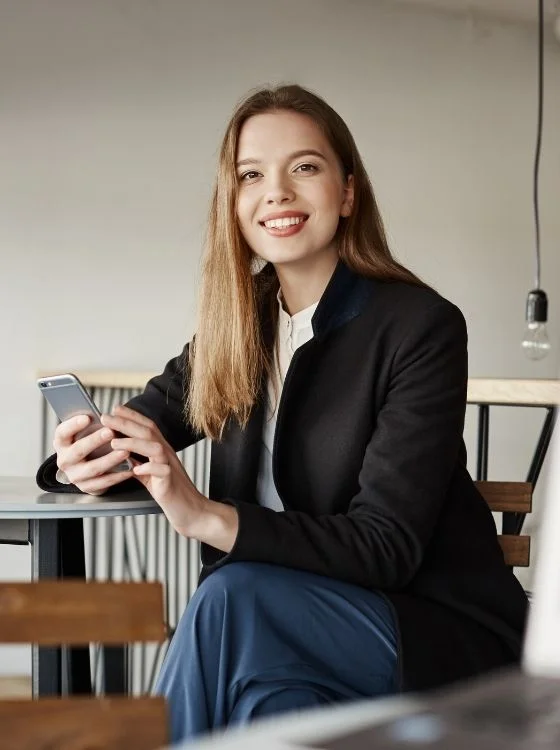 How long do the results last?
You will notice an immediate improvement in the treated areas. However, the final results from Restylane will be visible after about one week, once the redness and swelling have subsided.
Restylane is not a permanent filler. This means the results are temporary, and you will need to return for another round of injections to maintain the improved appearance of your skin. In most patients, Restylane results last anywhere from 6 to 18 months.
How long do the results last?
No matter where you choose to receive your injectable procedures, you need to make sure that your injector is expertly trained in the art of facial aesthetics.  All of our providers at Dermatology Center of Atlanta have years of experience in facial aesthetics and have advanced levels of experience and training to ensure great results.