ProFractional Laser Treatment
If Are you bothered by dull, tired-looking skin but are not ready for invasive surgical procedures like a facelift? Laser skin resurfacing is a good option. However, there are dozens of laser treatments available, and it can be confusing to pick the right one. Sciton's ProFractional laser is an ablative fractional laser that produces results in just one session with minimal downtime. If you have fine lines, wrinkles, acne scars, age spots, and other signs of aging on your face that make you look older than you are, ProFractional laser can help. Keep reading to learn more about ProFractional laser, an innovative technology that can keep your skin looking younger and smoother.
What is ProFractional laser?
A laser is a device that emits a powerful beam of light to remove damaged tissue in the skin and treat wrinkles, pigmentation, scars, and blemishes. Lasers are broadly categorized into ablative and non-ablative. Ablative lasers are more aggressive and require longer healing times but produce more dramatic results in fewer treatments. They act on the outer layer of skin, which is usually the most sun-damaged. Examples include CO2 and Erbium YAG lasers. Non-ablative lasers work beneath the surface to stimulate collagen and tighten the skin. Examples are ND: YAG, Alexandrite, and pulsed dye.
Also, lasers can be fractional or non-fractional. Fractional lasers divide the skin into small treatment zones and treat one fraction of skin at a time. This is analogous to altering a photograph pixel by pixel. Non-fractional lasers treat entire areas of skin, including healthy skin. Fractional lasers are associated with a shorter recovery time because healthy skin is not harmed during the treatment.
ProFractional laser is an ablative fractional laser. It produces dramatic results of skin rejuvenation with just one session and requires an average recovery time of 5 days. ProFractional laser can be customized to the patient's needs with varying depth of laser beam penetration.
Is ProFractional laser the same as Fraxel?
Fraxel and ProFractional laser are two separate brands. The Fraxel family has both ablative and non-ablative lasers. ProFractional is an Erbium ablative fractional laser.

Award Winning
We are an award winning dermatology practice that specializes in aesthetic medicine.

Experience
Our expert medical providers have years of training and hands-on experience.

Packages & Promotions
We offer package pricing and routinely offer special promotions on most of our aesthetic services.

Natural Looking
Our goal is not to make you look like someone else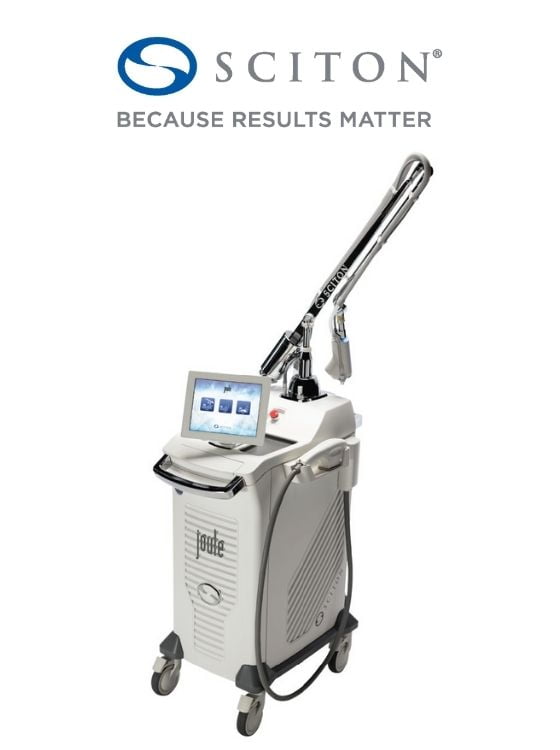 Preparation for ProFractional laser
Leading up to your ProFractional laser appointment, your provider will advise you to avoid sun exposure as much as possible. You also should avoid using any tanning products and discontinue the use of skincare products with retinol at least one week prior to your treatment. Hydrocortisone and/or antiviral medication may be prescribed pre-treatment.
What to expect with ProFractional laser?
Your aesthetic provider will clean your skin and apply numbing cream. Once your skin is nice and numb, the ProFractional laser will then be applied to the target areas where you have irregular skin tone and texture, fine lines, pigmentation, acne scars, and other imperfections. After the treatment, your provider will apply a soothing, cooling ointment. The entire process takes 30-40 minutes.
How long does it take to heal from ProFractional laser?
You can expect some minor discomfort and burning in the first 24 hours. Your skin will feel raw for a few days. Swelling in the treated area, especially around the eyes, can last for about a week. There can also be some flaking or peeling of the skin. Keep your skin moisturized and avoid picking on any flaking or peeling skin. The application of cool compresses can help ease the discomfort. Complete healing can take 5-7 days after ProFractional laser treatment, but most patients can go out in public and back to work after about 3 days with makeup. You should limit sun exposure as much as possible and use sunscreen when you're outdoors to prevent irregular pigmentation.
How soon will I see results? How long will the results last?
The swelling and pinkish hue of the skin clears in about 1-2 weeks. You will notice a dramatic improvement in your skin once it has healed after the ProFractional laser treatment. This is an ablative laser that produces a significant reduction in wrinkles and signs of aging with just one session.
ProFractional laser creates controlled trauma to the skin. This triggers the body's natural healing response. There is a stimulation of new collagen and elastin production in the skin. As a result, you will continue to see improvement in skin quality up to 6 months after the ProFractional laser treatment. However, it is worth noting that over time the signs of aging will reappear, and you may need additional laser skin resurfacing.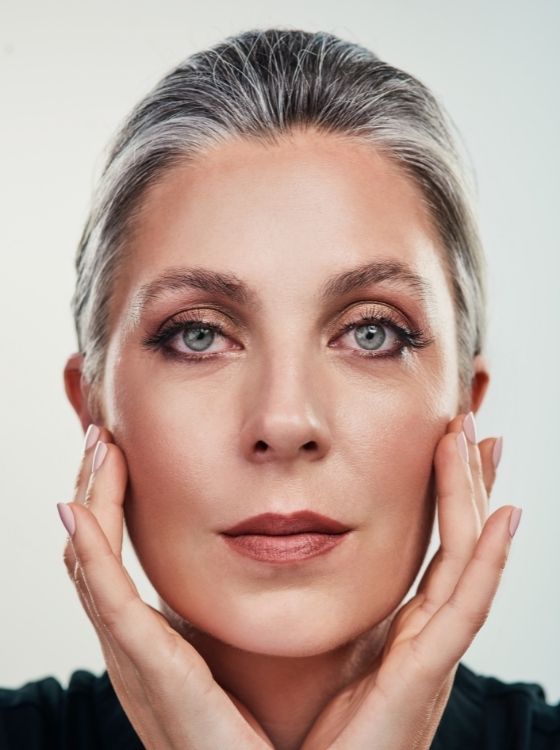 Is ProFractional laser safe?
When performed by a licensed provider, ProFractional laser treatments are safe and effective. A computerized scanner identifies the ideal beam pattern to provide uniform treatment and consistent results. The treatments can dramatically improve the quality of your skin with minimal downtime. The most common side effects of ProFractional laser are mild redness and swelling that typically go away after a few days.
Is ProFractional laser right for me?
ProFractional laser is recommended for patients with signs of aging such as fine lines and wrinkles, age spots, sun damage, acne scars, and other blemishes. If you desire a non-surgical procedure for skin rejuvenation, then ProFractional laser treatment may be right for you. You should remember that it may take more than one session to get the desired results. Your dermatologist will help you choose the right laser skin resurfacing treatment for your skin concerns. However, in general, ProFractional laser is recommended for people who are looking for a dramatic improvement in skin quality with limited downtime.
You may not be the ideal candidate for ProFractional laser if you have a very dark skin tone, as the risk of hypopigmentation is high; however, this is not a complete contraindication. Your doctor will evaluate your skin and determine if you are a suitable candidate.