The most popular medical facial in the world.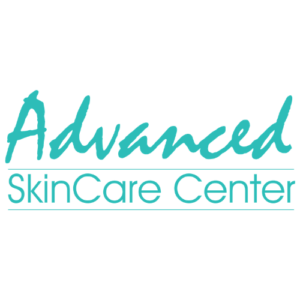 HydraFacial: 3 Steps to Brighter, Fresher Skin
A facial is a multi-step skincare regimen that you perform to take care of your skin. The typical steps include cleansing, exfoliating, and moisturizing the skin. You can do a basic facial at home or go in for some pampering at a medical spa. But if you want more dramatic results that last longer, consider getting a HydraFacial.  Continue reading to learn more about this cutting-edge skin treatment and why it is fast becoming everyone's new obsession.
A HydraFacial is a patented three-step medical-grade facial that involves deep cleansing, exfoliating, and then infusing the skin with powerful hydrating serums.
The HydraFacial treatment is performed using a hydra-dermabrasion device. This device is gentler on the skin than a traditional dermabrasion tool. Rather than blasting the skin with a motorized device with a rough surface (such as during dermabrasion), the HydraFacial device gently suctions out pores while simultaneously pushing in intense active serums. The result? Brighter, fresher, hydrated skin that looks great and is protected from within.
Your DCA aesthetician can customize your HydraFacial according to your needs. DCA's Advanced SkinCare Center offers three levels of Hydrafacial treatment:
Signature Hydrafacial (40 minutes)
This treatment deeply cleanses, exfoliates, extracts, and hydrates the skin utilizing super serums filled with antioxidants, peptides, and hyaluronic acid.
Hydrafacial Plus (60 minutes)
Includes features of signature Hydrafacial plus one booster treatment. Together, you and your ASC esthetician will determine which booster is best for you.
Deluxe Hydrafacial (60 minutes)
Includes features of Signature Hydrafacial plus growth factor booster serum to improve the appearance of skin tone, texture, and elasticity.

What makes HydraFacial special?
HydraFacial combines elements of two popular skincare treatments – chemical peels and microdermabrasion. The patented HydraFacial handpieces use spiral tips and are equipped with vortex technology to generate a whirling force.
Rather than blasting the skin with grit, à la traditional dermabrasion, this gentler approach vacuums out pores while simultaneously pushing in potent actives, which moisturize, brighten, plump, and protect. The treatment is soothing, refreshing, non-irritating, and immediately effective.
Essentially, the HydraFacial treatment purges the skin of impurities while at the same time adding booster serums to promote skin health. This makes HydraFacial an effective treatment for various skin concerns, including fine lines, acne, brown spots, uneven texture, enlarged pores, and dry skin.
What does HydraFacial address?
One of the best things about HydraFacial is that it's good for all kinds of skin concerns. Whether it's a teenager with acne-prone skin, an adult with hyperpigmentation, or an older individual with sun damage and visible signs of aging, a HydraFacial treatment can work wonders for all skin types and complexions in people of all ages.
The only people who should avoid a HydraFacial treatment are those with active skin infections, rashes, rosacea, or sunburn. Also, pregnant patients are advised to wait until they have delivered before undergoing a HydraFacial because some of the serums used during the treatment have not been tested for safety during pregnancy.
Are there any risks associated with Hydrafacial?
The great thing about a HydraFacial treatment is that you get consistent results. Equally predictable is the safety profile of HydraFacial. HydraFacial is safe and effective. It does not cause the skin to become red or irritated. If you do have sensitive skin, just be sure to let your provider know.  Hydrafacials can be customized with a variety of specific serums so your aesthetician can select the one that is most appropriate for your skin type.
You can say that HydraFacial hits the sweet spot between a basic facial and more aggressive treatments like laser skin resurfacing. The payoff is a very low risk of side effects and no downtime. Your skin becomes brighter and more hydrated, and even conditions like acne calm down without any irritation or peeling of the skin.
This means you can book your HydraFacial appointment before big events and turn heads with that extra glow.
Is a HydraFacial treatment painful?
A HydraFacial is anything but painful. It is a relaxing spa-like treatment and a feel-good experience. Most clients say it feels like a gentle massage. The HydraFacial treatment typically lasts between 30 and 60 minutes, and you can resume normal activities immediately afterward.
How often should you get a HydraFacial?​
Your provider will evaluate your skin and advise you about the appropriate frequency of HydraFacial treatments. The effects of a HydraFacial last longer than a regular facial. Most people find that repeating HydraFacial treatments every 4-6 weeks is ideal for maintaining dewy skin with a healthy glow.
Will I need any special skincare between HydraFacial treatments?
You won't need any special skincare regimen after your HydraFacial. It may be best, however, to avoid exfoliating for a couple of days. Let your skin rest and avoid applying makeup until the next day.
At Dermatology Center of Atlanta, we offer a variety of medical-grade skincare products to use between HydraFacial treatments. Your provider can recommend a skincare regimen customized just for you so you can get even better results. The continued process of cleansing and exfoliating the skin and introducing potent serums directly into the skin leads to a spike in hydration and radiance with improved texture and firmness and reduction in oil production and pore size.
Can you combine HydraFacial with other procedures?
Yes, absolutely. A HydraFacial treatment can be combined with other cosmetic procedures; however, it is best to discuss this with one of your providers. They can direct you as to which procedures can be performed the same day as a HydraFacial treatment.
Call our Advanced SkinCare Center at (770) 497 0699 or fill out the form below to schedule your Hydrafacial appointment today!