Stimulate your own regenerative process 
Sculptra Facial Rejuvenation
With age, the skin starts to develop wrinkles, fine lines, and creases and show other signs of aging. This mainly occurs due to a decrease in the amount of collagen in the skin. Collagen is an important structural protein that supports the skin and gives it a youthful, hydrated appearance. If your face is showing signs of aging, such as wrinkles, fine lines, and volume loss, an FDA-approved injectable treatment called Sculptra can help. In this article, we give you the lowdown on this minimally invasive office treatment that can activate the natural regenerative power of your skin.
Sculptra is an injectable dermal filler or skin filler that is FDA-approved for the treatment of wrinkles, creases, and volume loss in the aging face. It contains a substance called PLLA (poly-L-lactic-acid), which is a synthetic polymer that is biocompatible and biodegradable, meaning the body slowly absorbs it over time. PLLA is a collagen stimulator. It kickstarts the body in producing more collagen, which gradually restores the face to a more youthful appearance.
Sculptra treatments are performed in the office by our trained medical providers. There is no special preparation or testing needed before the treatment. Clients can return to normal activities immediately after the Sculptra session. Studies show that 8 out of 10 patients are satisfied with the results 25 months after treatment.
What is Sculptra used for?
When injected into the skin, Sculptra stimulates collagen production, which helps to maintain the skin's shape and keeps it smooth and hydrated. The treatment is therefore used to treat deep lines, creases, wrinkles, and nasolabial folds (the grooves that extend from the corners of the mouth to the nose and are prominent when you smile). These are all signs of facial aging along with volume loss. Treatment with Sculptra can give the face a younger, fresher, softer, naturally beautiful appearance. It is worth noting that the use of Sculptra is not advisable in the lip and eye areas.
How long does Sculptra last?
You will be able to see some results from Sculptra after a single treatment. However, you will have to wait a few weeks to see the full effect. This is because it takes time for Sculptra to stimulate collagen production and fill in the wrinkles and folds in the skin. Most people need three injections administered over 3-4 months to get optimum results. The results of Sculptra treatment can last up to 2 years.

Top 500
We are one of the Top 500 medical practices in the US for injectable volume

Experience
Our expert medical injectors have years of experience with injectable fillers

Loyalty Program
We participate in Aspire, which is the loyalty program for Sculptra

Natural Looking
Our goal is not to make you look like someone else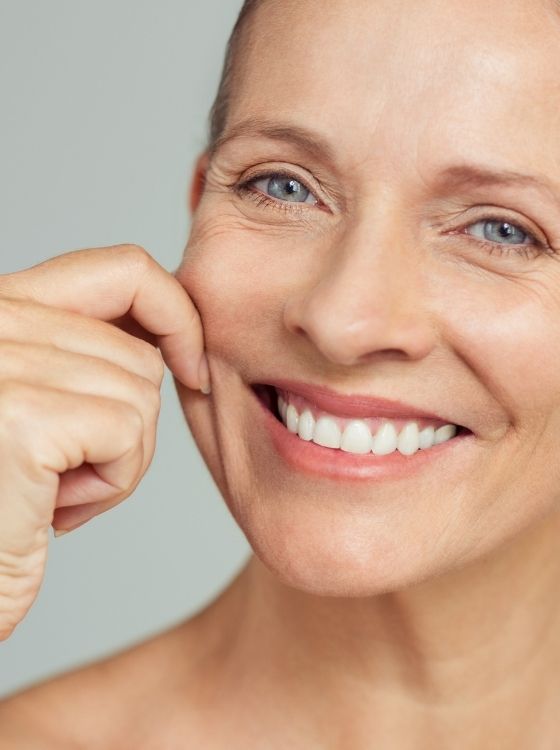 In 2009, Sculptra Aesthetic was approved to treat deep wrinkles and folds in the face. Sculptra is safe and effective in people with healthy immune systems. The most common side effects are bruising, redness, swelling, and minor pain at the injection site.
Most people are good candidates for Sculptra Aesthetic. However, it is not recommended in those who are prone to irregular scarring or people with certain medical conditions. Our medical providers may advise against Sculptra treatments if you have active sores, cysts, acne, or rashes in the treatment area.
What to expect with a Sculptra treatment?
At the time of your first consultation, our medical providers will obtain a complete health history, including any prior surgical procedures in the face and neck area, medical conditions, current medications, and allergies. Your provider may ask you to stop taking certain medications like aspirin and ibuprofen a few days before the procedure.
On the day of your Sculptra treatment, your provider will mark the injection sites on your face and cleanse the skin. They may use a topical numbing medicine to reduce discomfort. The Sculptra injections will then be placed into multiple sites with thin needles.
There is no downtime associated with Sculptra treatments. You can return to work and normal activities immediately afterward. To reduce any discomfort, you can apply an ice pack to the area in the first 24 hours. Your provider will give you instructions about massaging the area. You should avoid sun exposure or tanning beds until the skin has healed and any redness or swelling has resolved.
Is Sculptra worth the money?
Sculptra is worth it if you're looking for a non-invasive, non-surgical method of facial rejuvenation. It is a good treatment option if you want office-based treatments that can correct signs of facial aging and give you a more youthful appearance for up to 2 years.
Choosing a provider for Sculptra
Sculptra is a safe and effective treatment for the common signs of facing aging like lines, wrinkles, folds, creases, and volume loss. You must select a trained and certified provider to administer the treatments to ensure natural-looking results without complications. Here at Dermatology Center of Atlanta, we specialize in all forms of medical injectable treatments.  We have treated thousands of patients in our office with varying types of injectable treatments.