Revitalize dull-looking skin with a medical-grade chemical peel.
Chemical Peels 101: Here's What You Need to Know
How does a lunchtime treatment in which you walk out with brighter, smoother skin sound?  We're talking about chemical peels, of course.
Chemical peels are quick procedures, they can be done year-round, they require little to no downtime, and they can be customized for your skin type.
Continue reading to learn everything you need to know about chemical peels and what they can do for your skin.
A chemical peel is a skin resurfacing technique in which gentle enzymes are used to dissolve the dead skin cells stuck to the skin surface. These dead cells give your skin a rough, aged appearance. A chemical peel exfoliates or peels off the damaged top layer to reveal brighter, smoother, more radiant skin underneath. Chemical peels are most often done on the face but can also be done on the neck, chest, and hands.
What are the different types of chemical peels?
There are three basic types of chemical peel based on the degree of exfoliation:
Light chemical peels perform gentle exfoliation of the uppermost layers of skin with mild acids like AHA (alpha hydroxy acid).
Medium chemical peels penetrate deeper into the middle layers of skin with acids like TCA (trichloroacetic acid) and glycolic acid.
Deep chemical peels more completely penetrate the skin and can treat severe skin damage with stronger TCA or phenol.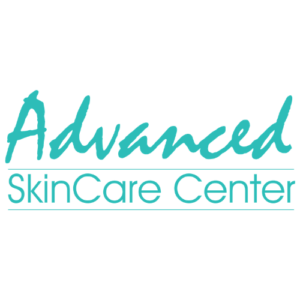 What are the benefits of a chemical peel?
Chemical peels can improve the appearance of visible signs of aging, such as fine lines, wrinkles, age spots (red spots/brown spots), hyperpigmentation, and sun damage. Peels can also help to fade acne scars and other superficial skin blemishes.
Many people love chemical peels because they are a quick, safe, and effective way to renew the skin. A simple office-based treatment that can be done during your lunchtime, leaving you with a more even tone and texture and a brighter, glowing complexion.
How do I prepare for a chemical peel?
In the lead up to your chemical peel appointment, you should:
Avoid hair removal with epilation, creams, or waxing for one week before your scheduled chemical peel treatment.
Avoid bleaching products, scrubs, and exfoliants that could make your skin raw and irritated.
Stop using topical retinol products at least one week prior to your chemical peel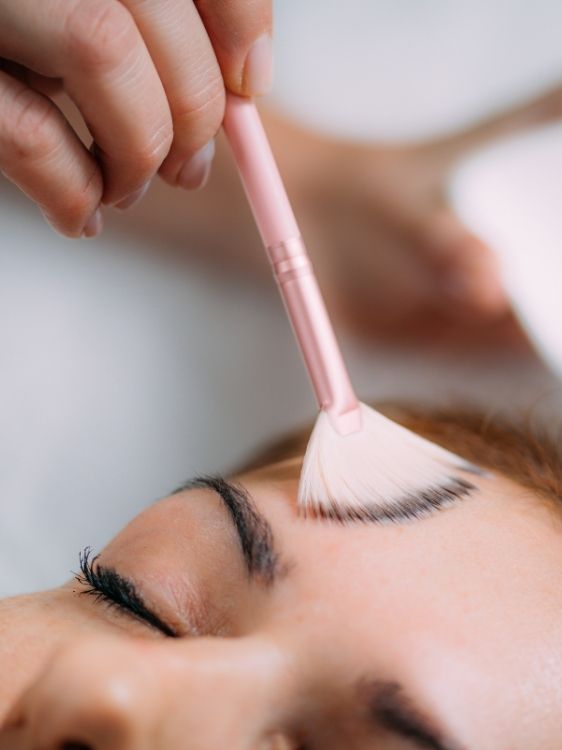 Which chemical peel do I need?
Your Dermatology Center of Atlanta provider will examine your skin and decide if you are a suitable candidate for a chemical peel. They will also recommend the type of chemical peel that is most appropriate for your skin type and condition.
In our Advanced SkinCare Center, we have a Chemical Peel Package Menu that consists of four main categories, within which your aesthetic provider will customize a peel
series just for you:
Clean & Clear – for acne-prone skin
Lighten & Brighten – for pigment issues
Soft & Smooth – for light exfoliation and peach fuzz-removal
Revive & Renew – for anti-aging
Chemical peels work on all skin tones and types.  However, be sure to tell us about all your medications, supplements, and drug allergies. People who use certain acne medications like Accutane cannot undergo chemical peels for at least 6 months after their last dose.
What to expect during a chemical peel treatment?
The procedure itself is quite simple. Your DCA provider will clean your skin and apply protective products around your eyes, nose, and mouth.
Next, your provider will paint a chemical solution onto your skin and leave it there for a few minutes. After this, they will spray a solution to neutralize the acid and possibly apply soothing and/or protective post-peel skincare products. You can go home immediately afterward. Your provider will provide you with post-care instructions, and make skincare product recommendations to enhance and maintain the results of your chemical peel treatment.
Are chemical peels painful?
All of the chemical peels that we offer in the Advanced SkinCare Center are pretty well tolerated. You may experience a slight stinging or tingling sensation during your treatment, and for a few days after your skin may feel more sensitized than normal. Your provider will talk with you about what you can expect based on the peel series they select for you.
How long does it take to recover from a chemical peel?
Recovery is pretty quick after a light chemical peel. There can be some minor redness and skin sensitivity for a few days, but this is usually self-resolving. 
There may be some redness immediately following the procedure and some sloughing off or peeling of skin a few days later depending on the type of peel, your skin texture, and the at-home products you have been using.
It is very important to follow your dermatologist's instructions to reduce side effects and avoid complications.
Chemical peels utilize precisely controlled quantities of acids to exfoliate the skin. When performed by trained providers like our team at Dermatology Center of Atlanta, they are quite safe with a low risk of complications.
As noted above, the skin does become temporarily mildly irritated, dry, and red after chemical peels. However, these symptoms are self-limited, and new, healthy skin is quickly revealed in the days following the treatment.
On very rare occasions, chemical peels can lead to complications such as permanent changes in pigmentation. People with darker skin tones are at greater risk for this adverse effect.
It's important to choose a qualified dermatology practice for your chemical peel. They will advise you about the appropriate type of peel for your skin and perform the treatment with the proper precautions. So, what are you waiting for? Call today and get ready for the compliments with brighter, smoother, younger-looking skin.