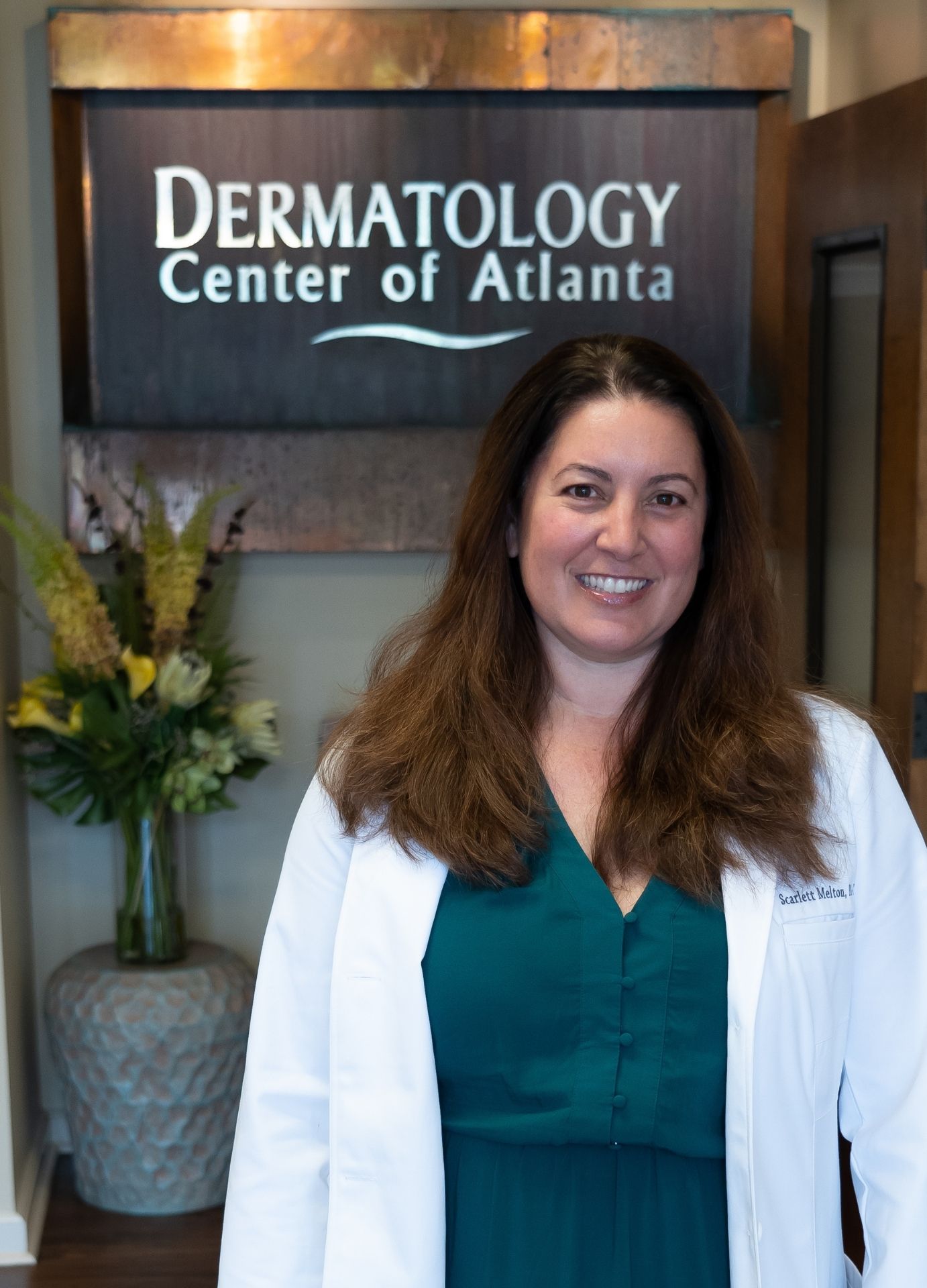 Certified Physician Assistant
Scarlett Melton concentrates in all areas of surgical and medical dermatology. She has a special interest in skin cancer exams and also enjoys seeing the pediatric population. Scarlett feels the key to good medical care is good communication and she prides herself on taking the time to educate her patients in addition to treating them. Scarlett truly believes in treating the whole person and feels that when dealing with the body's largest organ, a comprehensive approach is the only way to thoroughly treat patients.
Scarlett Melton is a great listener, very knowledgeable, and takes the stress out of being in a medical office. She cares about my skin health and how I feel in my skin. She has seen my kids and has been great with them as well. I highly recommend her.
My 83-year old Mom sees Scarlett and we both absolutely love her. She is so patient and caring and she is also very thorough.